1 Year Anniversary | Nashville Tornadoes
On Wednesday, March 3, we remembered the one year anniversary of the tornadoes that greatly affected our church family, neighborhoods, and the entire Nashville area. Within the past year, we have seen our community rise up and love each other in unbelievable ways. Watch this video as Pastor David shares the story of how God has been faithful to bring redemption in the midst of tragedy.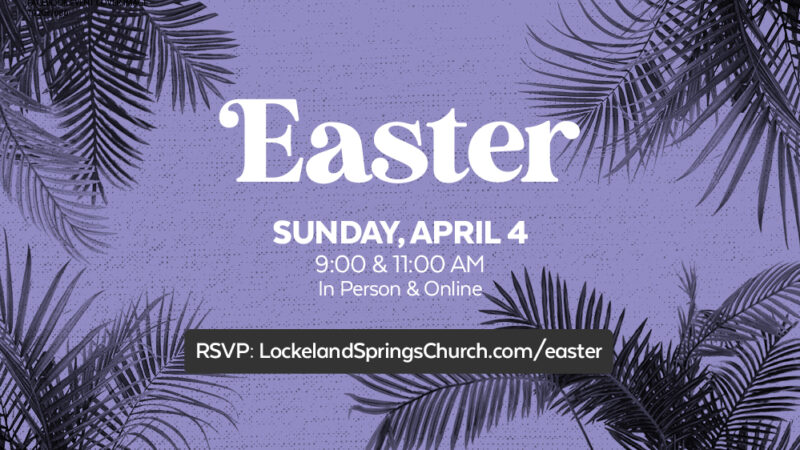 Celebrate Easter With Us!
We are excited to celebrate Easter with you and your family! At our services, we'll explore the hope and constant peace to be found in the resurrection of Jesus. No matter the cost and hardships that come our way, we can be encouraged that our Savior is alive. Click below for more information about our services and to RSVP your family for Easter! 
VOLUNTEER OPPORTUNITIES
As we reopen different ministries on campus, we are looking for individuals who are interested in serving. If you would like to find the right volunteer opportunity for you, we'd love to help you get connected! To view a list of opportunities and sign up to serve, click here.
Give
Through your faithful giving, God uses our church to serve others.
Stay Informed
Get our weekly eConnect delivered to your inbox.